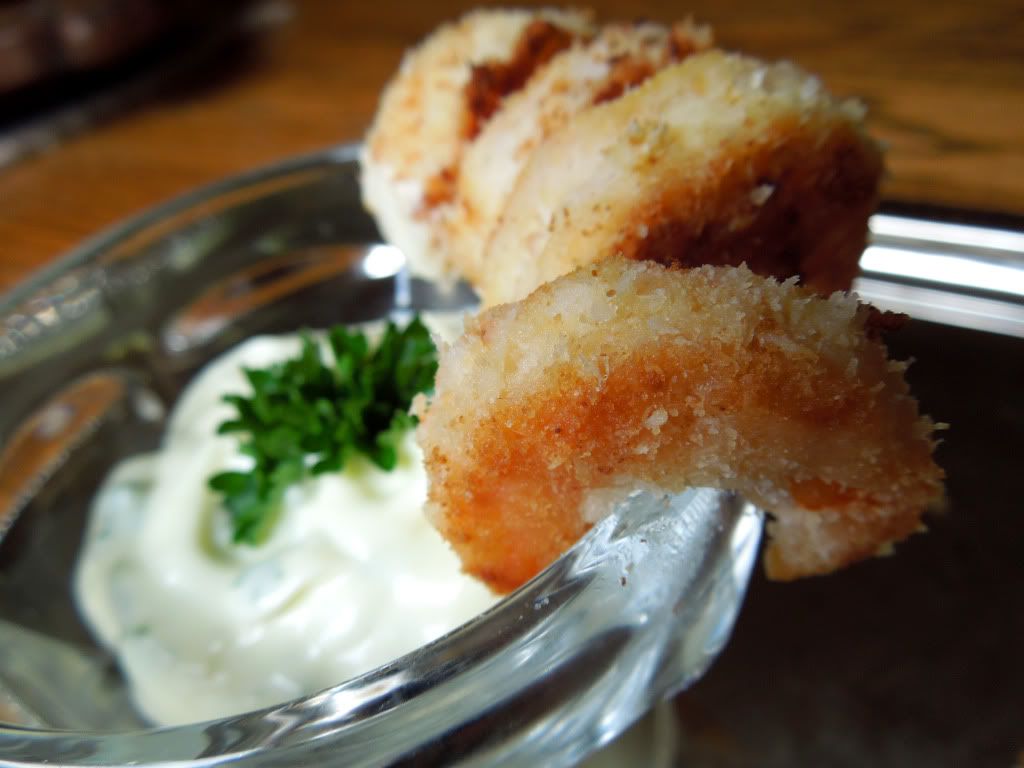 I am in paleo HEAVEN. I just made paleo-approved coconut shrimp and paleo-approved tartar sauce. The tartar sauce isn't exactly paleo…the only ingredient that's not quite ok is canola oil, but I'm ok with that. When I run out, though, I'm definitely going to try making my own 100% paleo-approved mayonnaise.
These are simple recipes that you MUST try.
Coconut shrimp
Ingredients:
- Shrimp (I used pre-cooked, and the amount of coconut flour and shredded coconut I used in this recipe allowed me to coat about 35 shrimp)
- 1/4 cup coconut flour
- 1/4 cup shredded coconut (unsweetened, and I used finely shredded, but it really doesn't matter)
- 1 egg
- 1 tsp paprika
- Coconut oil
Directions:
1. Crack egg in a bowl and add paprika. Whisk together.
2. Mix coconut flour and shredded coconut in separate bowl.
3. With one hand, dip shrimp in egg batter.
4. Drop one shrimp in flour/coconut mixture (important to do ONE shrimp at a time, or else it becomes a mess) and with the other hand make sure the whole shrimp gets coated with flour/coconut mixture. Shake off excess.
5. Let fully coated shrimp sit for 10 minutes.
6. Heat non-stick pan over medium heat and coat with coconut oil.
7. Brown both sides of shrimp and remove from stove.
Tartar Sauce
You can make your own paleo mayonnaise, or use the one I have (canola mayonnaise from Spectrum, available at Whole Foods.)
Ingredients:
- Mayonnaise
- Pickles
- Mustard
- Grated onion
I don't really have a recipe. I just chop up the pickles really small, add some grated onion, a little squirt of mustard, and let it sit for about 30 minutes. Tastes just like tartar sauce you would buy!
Enjoy! And you definitely will.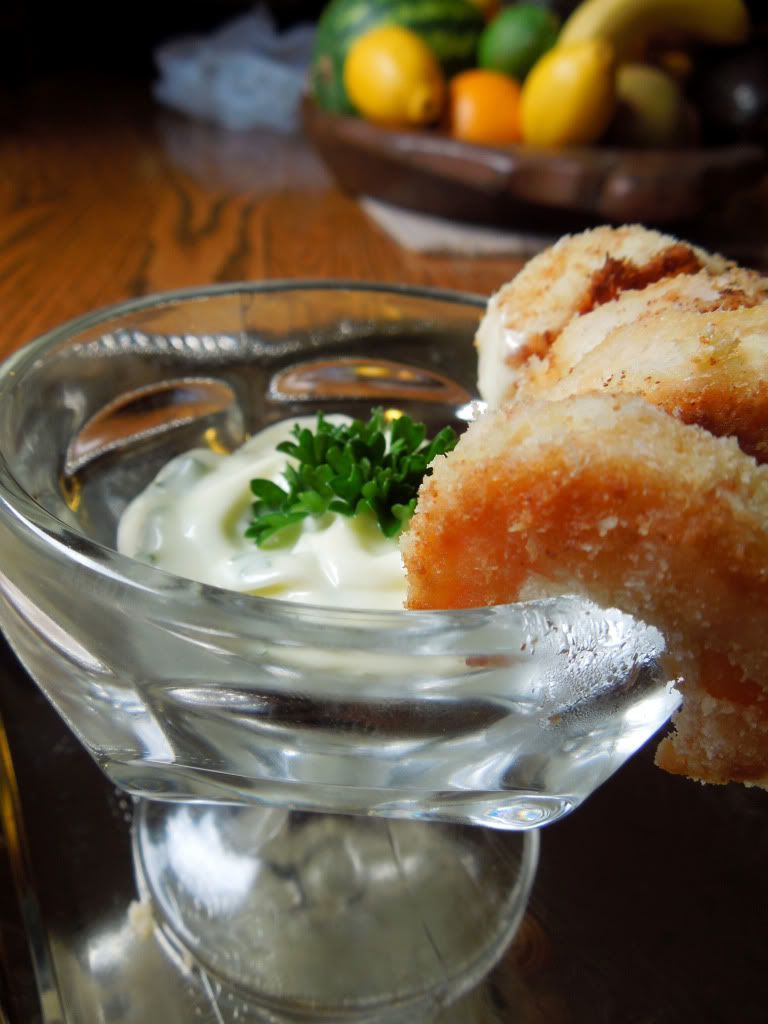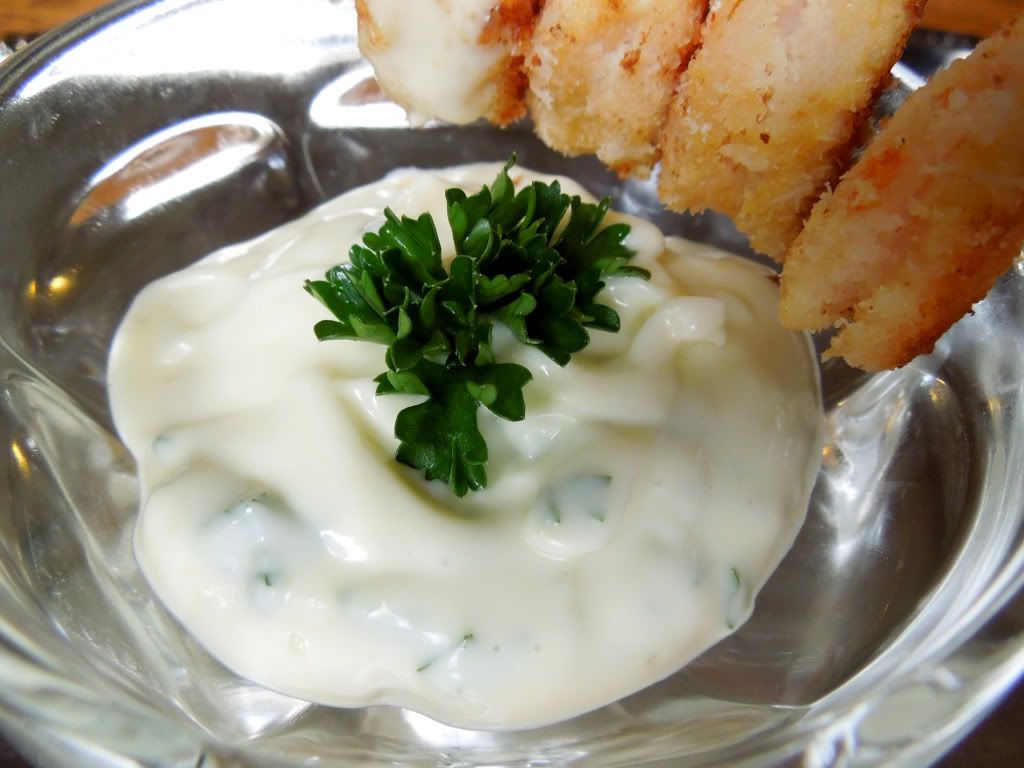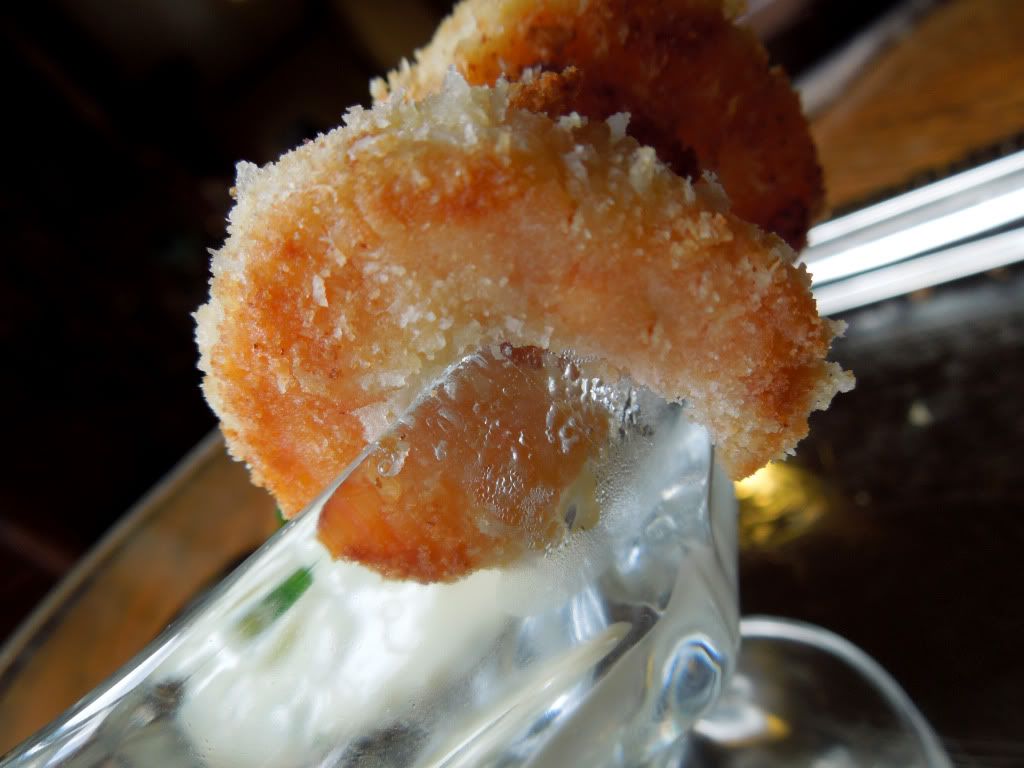 Share and Enjoy
Related posts: