Today is the first day I felt tired on this paleo challenge, but I'm almost positive it's due to the fact that I did my first muay thai workout in months, which always leaves me feeling like I was hit with a semi, dragged 5 miles down the freeway, and left on the side of the road so that when I wake up I'm thinking "Huh? Who am I? What just happened? Will I be expected to participate in life today?"
So I drag myself downstairs at 6:30 AM and think I don't even care. I'm not going to take a shower this morning-showers are for Nancies. I'm a cave man now. PANCAKES!
And you have this:
Yeah. A sausage patty between two pancakes, with avocado, mayonnaise, and mustard. YUM. You can get the recipe for the pancakes here (and yes, everything here is paleo.) The batter is really thick and I calculated that the whole thing was about 1,200 calories, so I added a few more tablespoons of water than the recipe called for to thin it out a little bit. I also left out the honey, so if you use honey that will add to the calorie count. We ended up with 12 small (about the size of your palm) pancakes, so 100 calories each. Kind of a lot, but if you have a couple with an egg and some fruit, or make a sandwich like I did, it's definitely filling.
Also, this isn't anything new, but it's one of my favorite ways to eat fruit-a sliced orange with cinnamon sprinkled on top. First of all, it tastes really good. Second, eating an orange just makes you feel healthy, and then you go adding some cinnamon and you feel like you've probably just added a good 6 months to your life.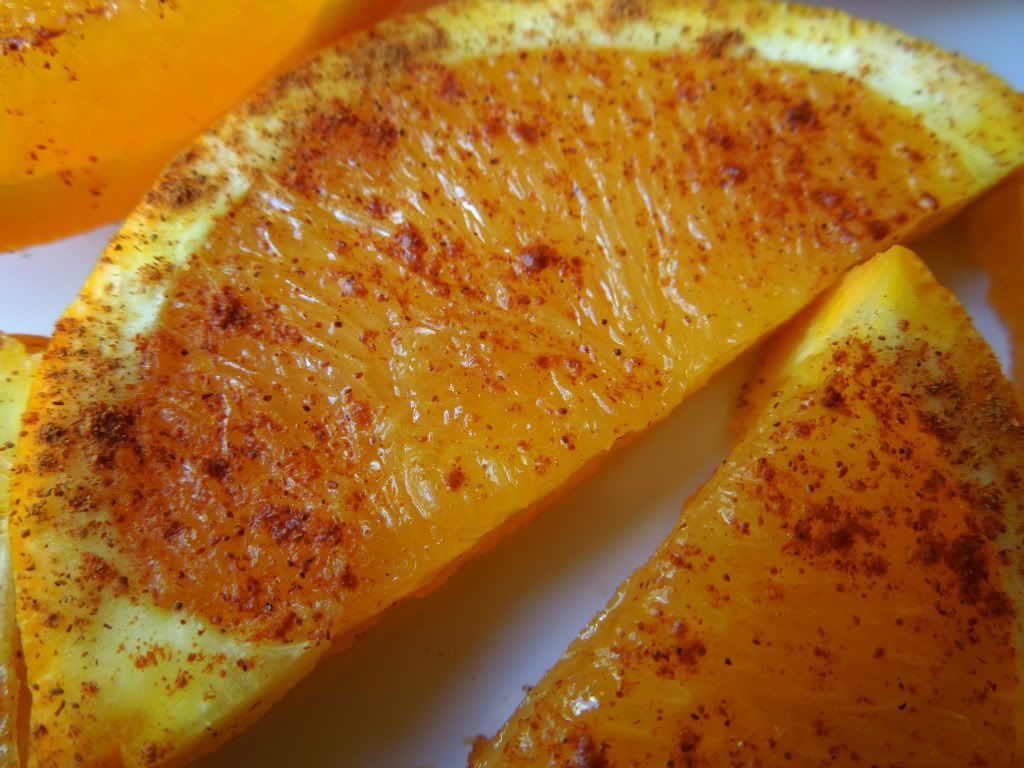 I'm also feeling particularly proud that I thought to use a sippy cup as tupperware when all the small containers were dirty.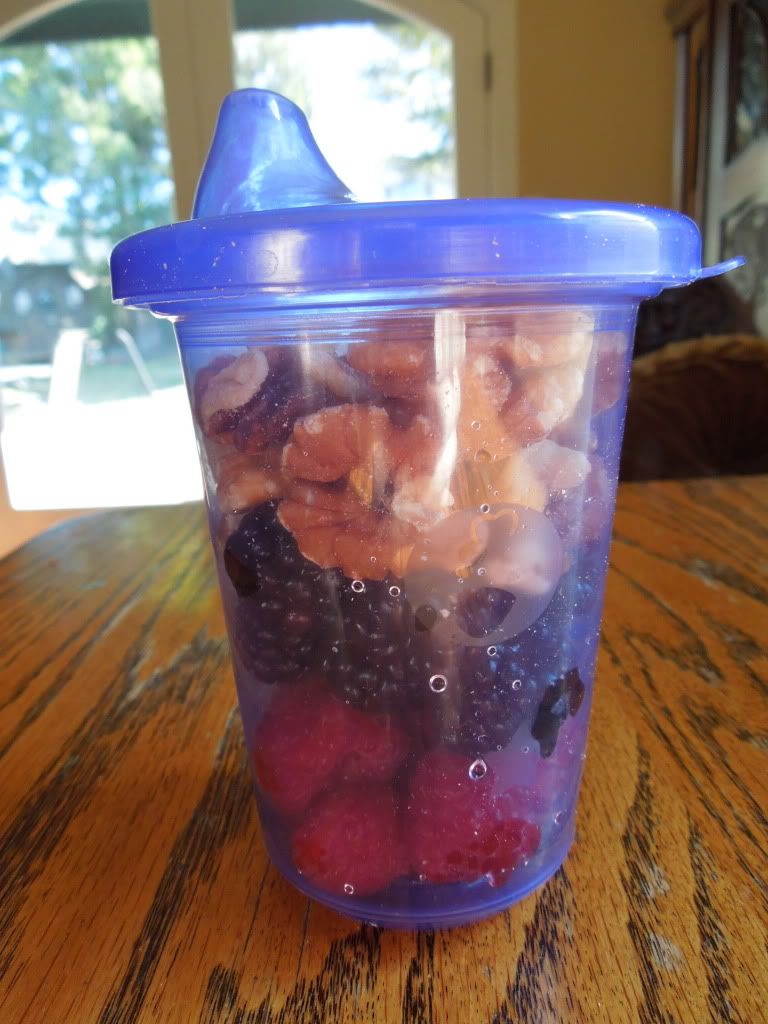 Share and Enjoy
Related posts: