It's been a while since I've posted a paleo recipe, and I have a good one today. However, it would be considered a paleo "treat", which is my downfall. I love the treats-not the meats.
Some people take the meaning of "paleo treats" SO, SO seriously. I was reading through one of my paleo cookbooks and there was a paleo "treat" recipe for lemon bars (I think, but I could be wrong.) And what did it say in the description? It talked about how delicious the treat was, but that it is a treat and should be enjoyed about once a year.
ONCE. A. YEAR.
Not here. Paleo treats are a necessity, and are meant to be enjoyed frequently. Much more frequently than once a year. Much more.
You probably just want the recipe. So you can get it here, but just know that I changed some things.
1. I added a teaspoon of xanthan gum, because according to Babycakes, it's a complete necessity in gluten free baking. I don't know how these would have turned out without it (well, I guess they would have turned out just fine since the original recipe didn't call for it), but I'm not taking my chances.
2. I let my eggs and coconut milk sit out to get them to room temperature. I took a cupcake class at my favorite bakery (Teacake) and the teacher said that when baking, ALWAYS use room temperature ingredients. I forget why, but again, I'm not taking my chances. I do what people tell me.
3. I increased the baking time by quite a bit. I baked these for about 25 minutes. I checked for "done-ness" by pressing them lightly with my finger, and when they sprang back I took them out. Another tip from Teacake.
4. I used clarified butter instead of regular butter.
5. This is not actually a change in anything, but I've read manyyy times that Bob's Red Mill almond flour is the worst. Sorry, Bob's Red Mill. Apparently there are other brands that are cheaper and more finely ground. At the moment, all I have is Bob's Red Mill almond flour, so I poured what I needed into my blender (I have a good blender) and ground it even finer.
Now, these biscuits are not like regular biscuits. They're not light, fluffy, or flaky. They don't have layers you can peel. But they're GOOD, especially if you're on a restricted diet, like the paleo diet, or a gluten free, grain free, refined sugar free, wheat free, legume free…basically free of everything. I topped mine with butter (I know, I know, butter isn't paleo, which is why I used clarified butter in the recipe…and I only put a little on top. I guess next time I'll top it with clarified butter) and honey and it was SO, SO good.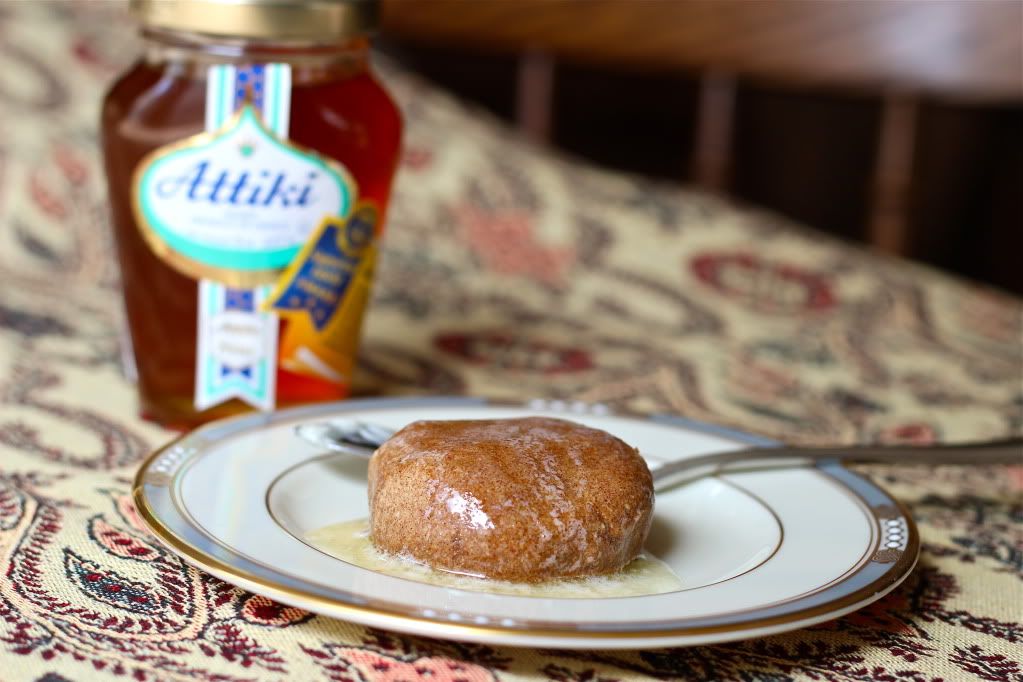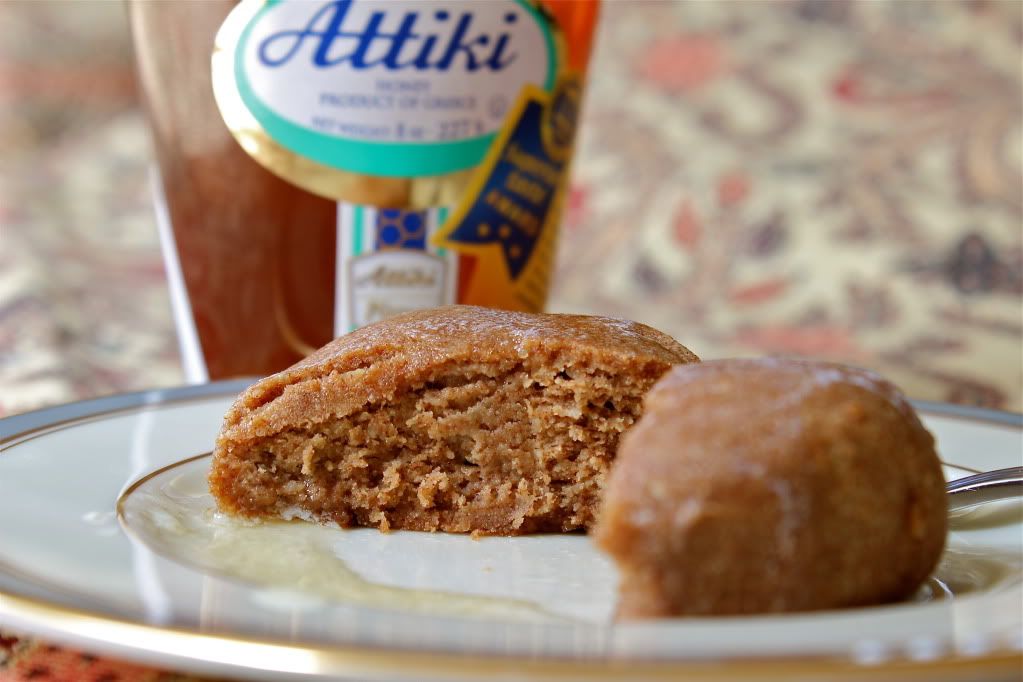 By the way, that's a Greek honey I used. I found it at an import store, along with some Armenian jelly, and I just can't resist myself when I find Greek or Armenian products. I MUST BUY THEM. It usually doesn't even matter what it is. I. WANT. IT.
Share and Enjoy
Related posts: