Before I share a really good paleo pancake recipe, much better than the one I posted about here I just want to say that I finally made a Twitter, so you can follow me if you'd like!
Follow @EleniChech (I also have a follow button in the right sidebar.)
Ok, back to the pancakes…these were really good, especially topped with maple syrup and some clarified butter. I know maple syrup isn't something a lot of people on the paleo diet would consume, but some people feel that maple syrup is an okay choice of sweetener, if consumed in moderation…so obviously I have to side with the pro-maple syrup team.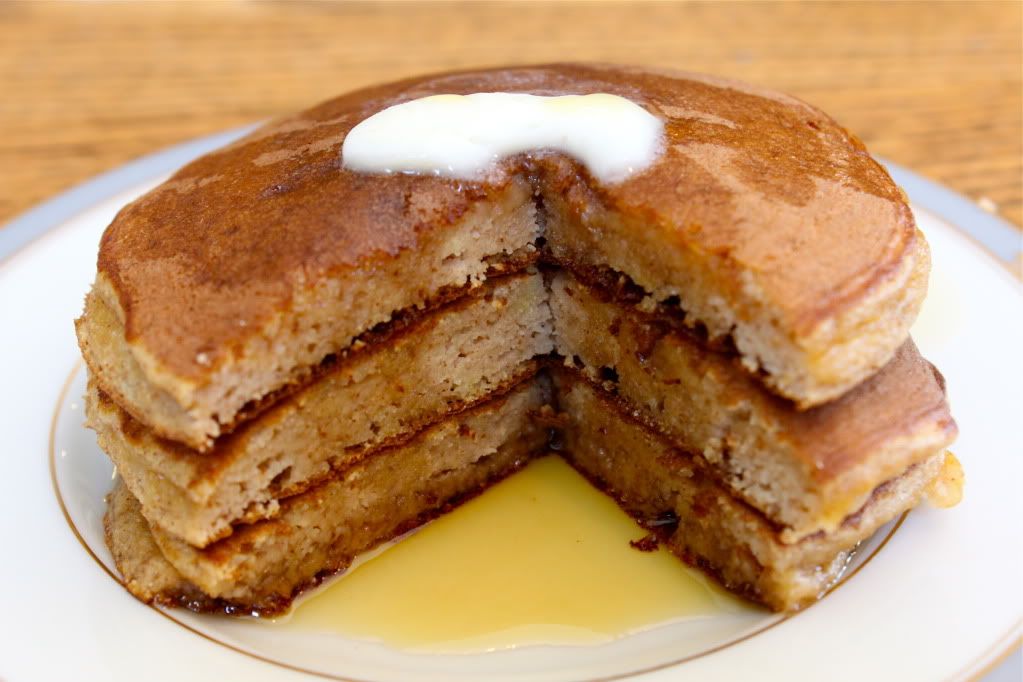 You can get the recipe here. A lot of the recipes I post on here are not my own recipes, but that's the beauty of it-I test them out and waste my ingredients and money on the bad ones so you don't have to!
Share and Enjoy
Related posts: