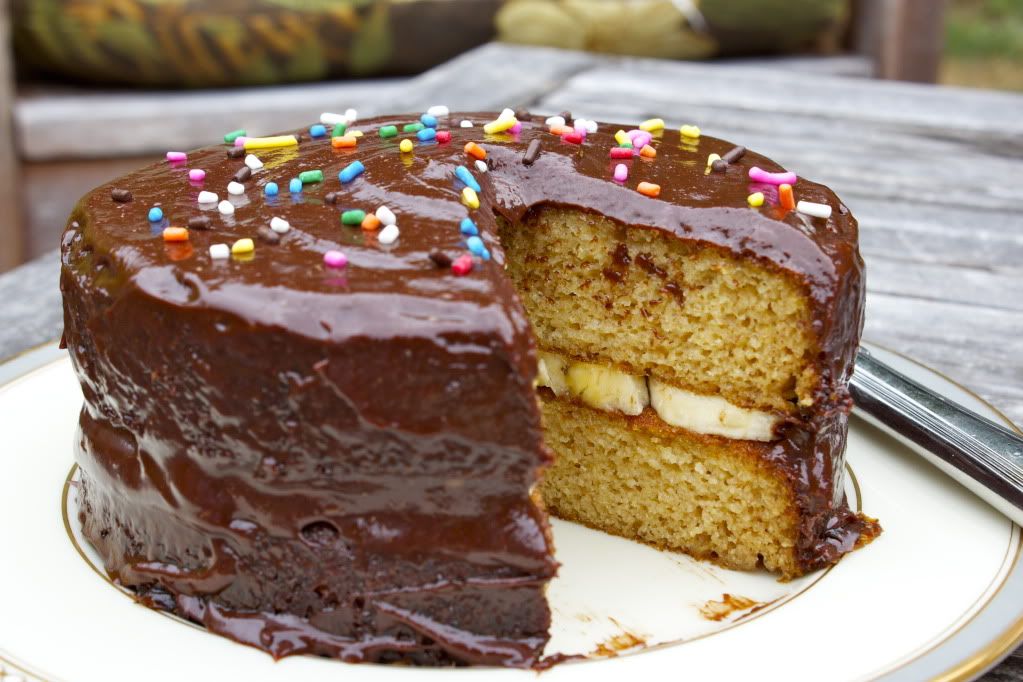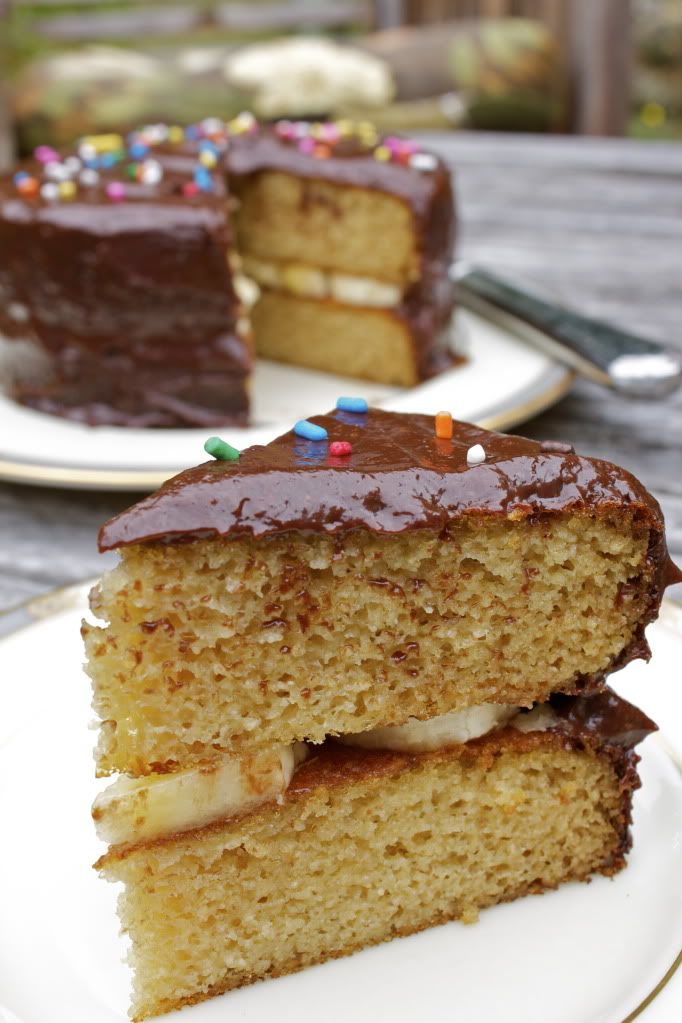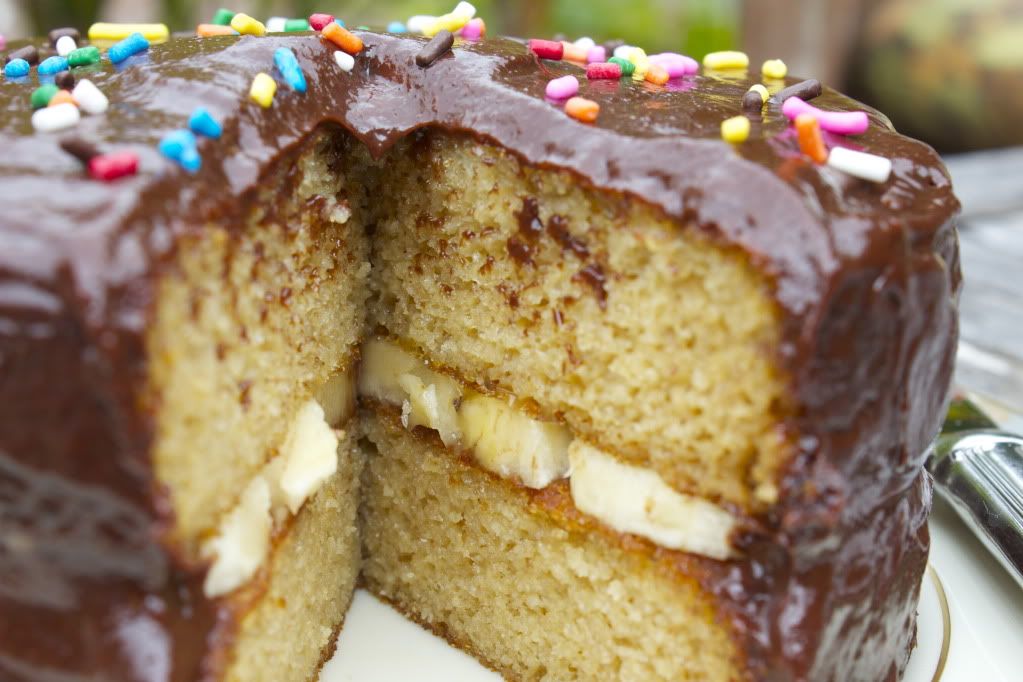 This cake was sooo good! You can find the recipe here, but I have my own recipe for the frosting and I baked my cake in two 6 inch round pans and then sliced some banana for the center filling. (I also used some sprinkles on the top to make it prettier, which is totally not paleo…but, as you can see from the picture, you only get about 6 sprinkles per piece of cake, so live a little.)
Chocolate frosting
Ingredients:
1/4 cup Enjoy Life Chocolate Chips
1/2 cup full fat coconut milk
Directions:
Place chocolate chips in a mixing bowl and bring coconut milk to a boil in a saucepan. Once boiling, remove from heat and pour over chocolate chips. Stir until all the chocolate chips are melted and everything is smooth. I added a pinch of xanthan gum to help it thicken a little, but that's optional and will be thick enough without it. Let cool and then use it to frost your cake.
Share and Enjoy
Related posts: