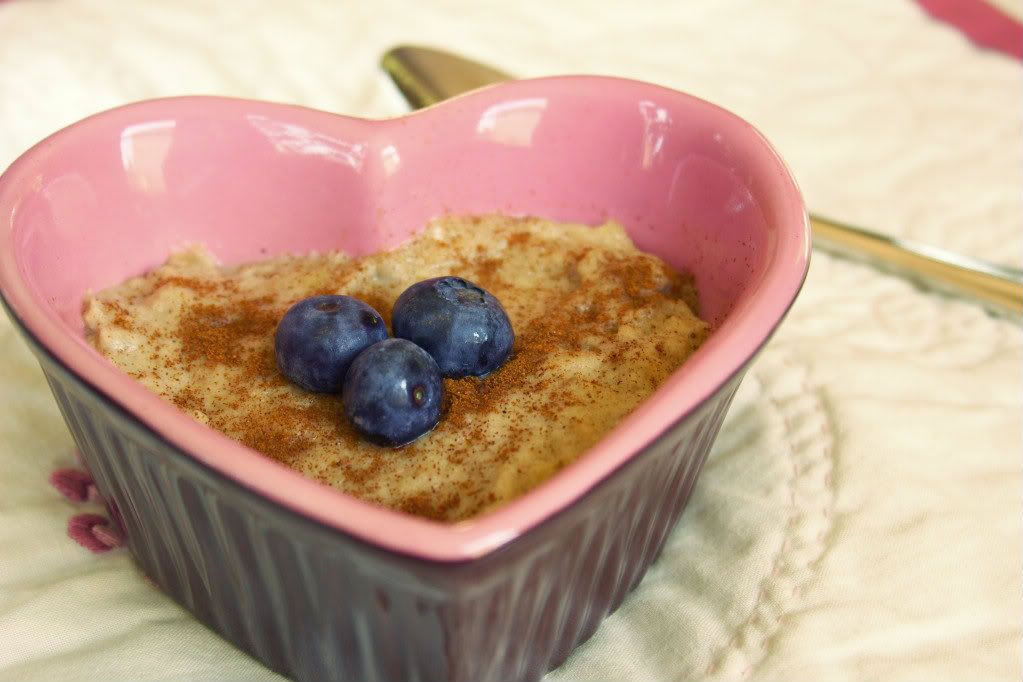 Aaahh, yum!!! This is seriously what I've been missing on this whole paleo journey. Of course people miss their cookies, brownies, pies, etc. But those are things that we will always have to find a healthy alternative to, no matter what "diet" (I know it's not a diet, but I'm just using the word diet to mean "way of eating") you're on. Oatmeal, though, is something I used to eat every morning because I just can't stand the thought of "real" food. Ugh, it just makes me want to throw up…so paleo breakfasts have kind of been a struggle up until now.
Paleo oatmeal/porridge
Ingredients:
4 tablespoons almond flour
2 teaspoons ground flax meal
1/2 banana
1/2 teaspoon vanilla extract
1/4 cup almond milk
Optional: cinnamon, berries, coconut flakes, etc.
Directions:
Mash your banana until there are no chunks left and then place all ingredients in a microwaveable bowl and mix. Place in the microwave and cook for 30 seconds, or until the temperature is right for you. Top with your favorite toppings! I sprinkled cinnamon and sprinkled with blueberries. The banana adds sweetness, so you shouldn't need any additional sweetener, but I'm sure coconut sugar would taste great since it's like brown sugar!
I've also calculated the nutrition facts for one serving of this (not including any toppings you might add.)
Calories: 200
Fat: 12g
Carbohydrates: 20g
Protein: 6g
If that's not enough protein for you, feel free to add a some protein powder after it's done cooking! (If you do protein powder, of course.)
Share and Enjoy
Related posts: