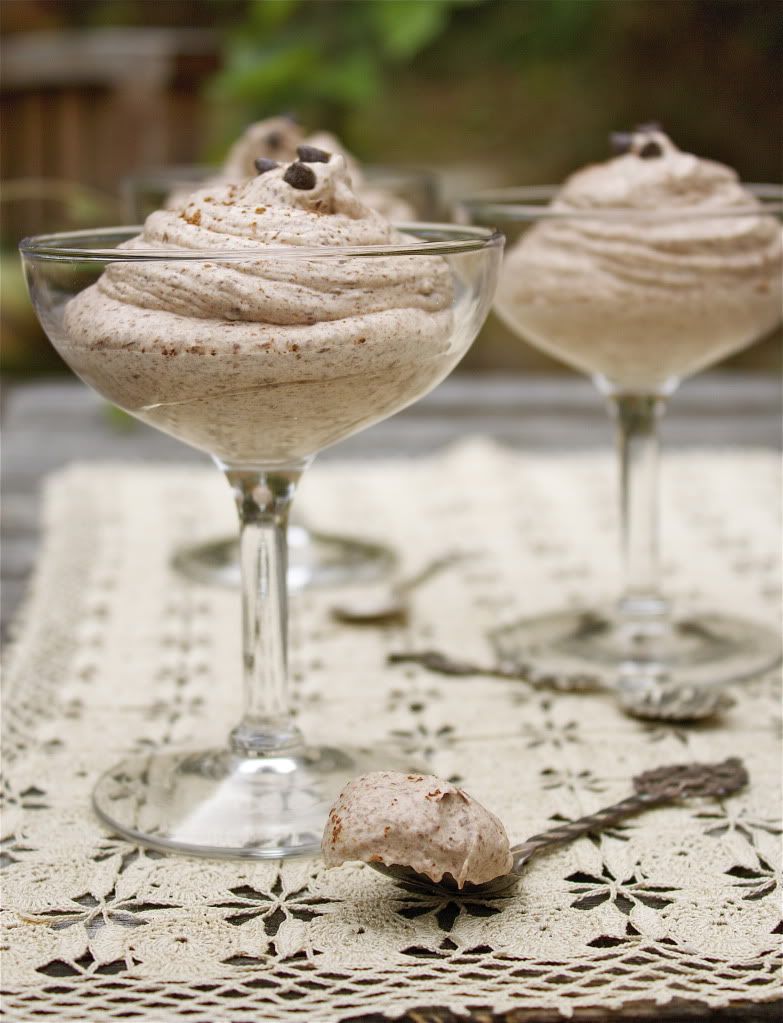 This chocolate mousse happened last night kind of out of nowhere. I opened my jar of Trader Joe's canned coconut cream (I think it's a new product-it was right next to their canned light coconut milk) and BOOM chocolate mousse popped in my head.
So let's sidetrack for a second and just recognize the beauty of coconut cream. OMG I had never had it before last night and let me just tell you-I could eat this stuff straight out of the can. It's so smooth and creamy and it just melts in your mouth-and I find the coconut taste to be milder than the cream from coconut milk. In that same Trader Joe's trip I almost bought a bag of unsweetened shredded coconut so that I could try making my own coconut cream, but then I found it already made and decided to give that a try, since I've heard that making your own coconut cream can result in a gritty product. NO grit here-perfectly smooth and delicious!
Anyway, I know you just want the recipe, so here it is!
Ingredients:
1 can Trader Joe's coconut cream
4 heaping tablespoons Enjoy Life chocolate chips
2 tablespoons coconut sugar
Unsweetened cocoa powder (optional-I added about a teaspoon, but you can add more for a darker chocolate flavor)
Directions:
Scoop out all of the coconut cream and discard the liquid on the bottom of the can. Try not to get any of that liquid in your bowl. Add coconut sugar and mix with coconut cream. Then melt your chocolate chips in the microwave (a little bit at a time so it doesn't burn!) As your chocolate is melting, get your electric mixer ready. You need to move quickly because if your coconut cream is cold the chocolate will start to harden again. Once chocolate is melted, pour into your coconut cream and mix with an electric mixer until it's all as smooth as possible-it might look like there are specks, and that's fine. It could be the coconut sugar and/or little specks of chocolate that have hardened (and that will taste awesome!) Divide into 4 bowls and chill in the refrigerator for about 15-20 minutes. Devour.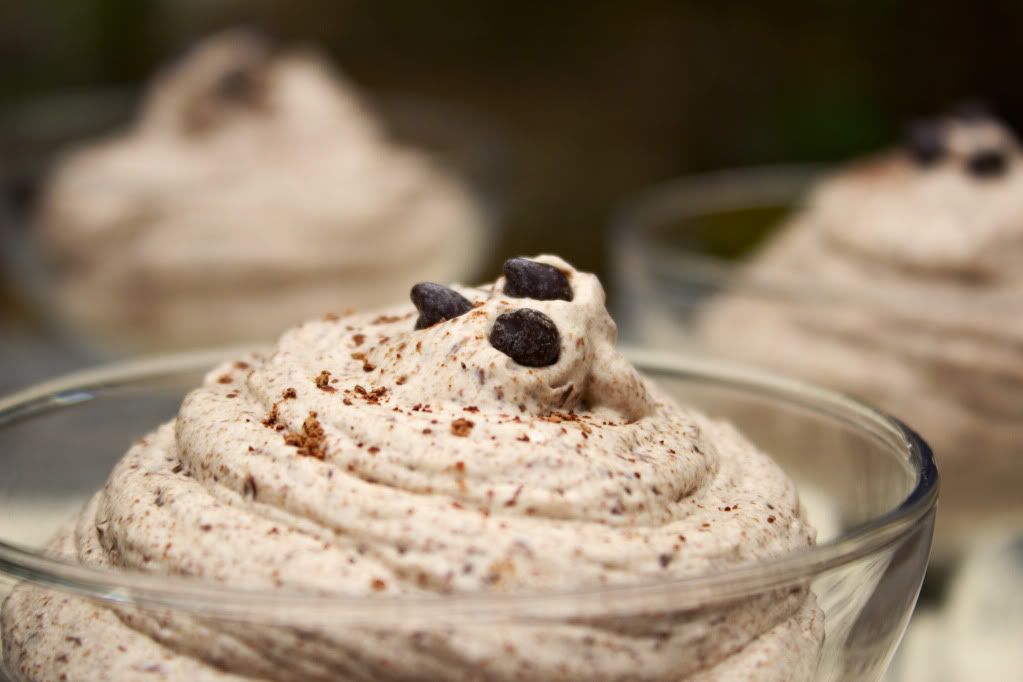 Share and Enjoy